Is vinegar high histamine? If you suffer from histamine intolerance, you know how frustrating it can be to constantly search for low histamine foods. Vinegar, a staple in many kitchens, is often a source of confusion for those with histamine intolerance.
You might use it to make salad dressings or sprinkle a little on your vegetables, but are you increasing your body's histamine burden when you do? What you eat matters if you have histamine intolerance, even the condiments you cook with.
Vinegar Is a Fermented Food
When it comes to vinegar, the histamine levels can vary depending on the type of vinegar and how it's produced. Generally, fermented foods are high in histamine, raising concerns about whether it's safe to use vinegar if you have histamine intolerance.
However, not all vinegars are created equal in terms of their histamine content and how they affect histamine intolerance.
Vinegar contains moderate levels of histamine and is also a histamine liberator, meaning it causes mast cells (histamine producing cells) to release histamine.
One analysis found that histamine levels in vinegars are between 0.20 and 17.30 mg/liter.(2)
Another analysis found that vinegars contain putrescine, a biogenic amine, that some people are sensitive to.(4) In addition, some forms of vinegar, like red wine vinegar, contain tyramine.
Histamine is only one type of biogenic amine, and there are others your body can react to, and you should be aware of.
Since the amount of fermentation various types of vinegars undergo differs, their histamine content does too.  So, some types of vinegar are lower in histamine than others.
Let's look at some of the most popular types of vinegar and their histamine content.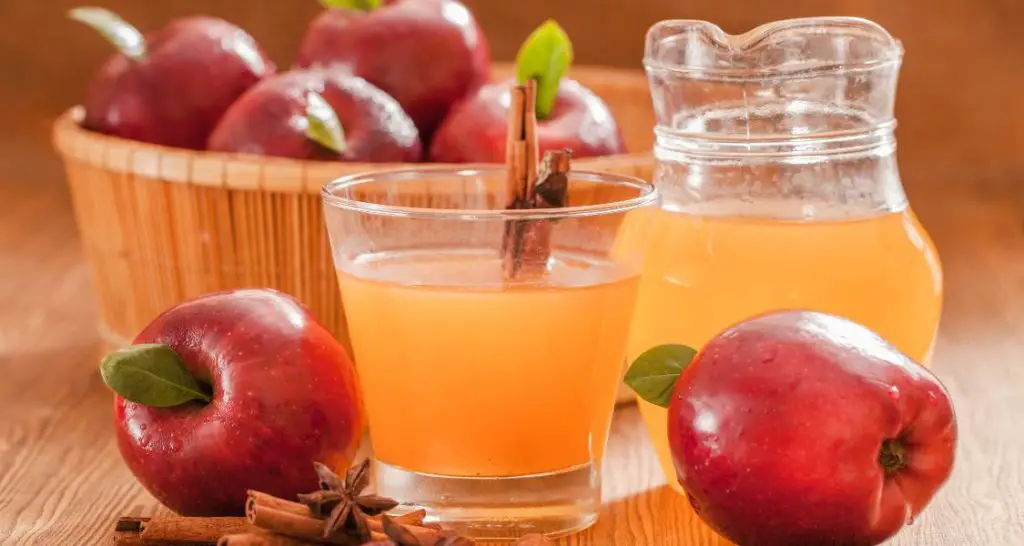 Apple Cider Vinegar
Apple cider vinegar (ACV) is often touted as a health food due to its reported benefits, such as improving digestion and regulating blood sugar levels.
Luckily for those with histamine intolerance, apple cider vinegar is a low histamine vinegar, but that doesn't mean it's histamine free.
It's lower in histamine because the fermentation process for ACV uses apples, which are naturally low in histamine.
Additionally, ACV is typically fermented for a shorter period than other vinegars, which leads to lower histamine levels.
Bacteria produce the histamine in vinegar and other foods. The longer a food is fermented, the more time bacteria have to produce histamine.
Therefore, foods fermented for longer periods will have higher histamine levels. That applies to vinegar too. Another concern is that apple cider vinegar is a histamine liberator.
If that's the case, the fact that it liberates histamine may increase your body's histamine burden, even if it is lower in histamine than some other types of vinegar.
Yet some people can tolerate small quantities of apple cider vinegar, and it's one of the better choices if you're unwilling to give up all vinegar.
Apples have natural anti-inflammatory activity, so apple cider vinegar is safer than other forms of vinegar.
Rice Vinegar
Another popular vinegar is rice vinegar, an ingredient in many Asian dishes. Rice vinegar is made by fermenting rice wine, and like apple cider vinegar, it's fermented for a shorter period.
Rice itself is also lower in histamine than some other types of vinegar due to its shorter fermentation period.
But it may not be histamine free. Plus, it's difficult to get information on the exact quantities of histamine in rice vinegar. So, I would approach it with caution due to the lack of data on the quantity of histamine in rice vinegar.
White Vinegar
White vinegar, a common household cleaning agent, is also considered a low histamine vinegar. It's typically made from grains such as corn and wheat, which are high in histamine.
However, the fermentation process for white vinegar requires a distillation step, which removes the histamine-containing proteins.
Although white vinegar is low in histamine, due to the distillation step, it can still be a histamine liberator, and that can raise your body's histamine level. 
But, all in all, white vinegar and apple cider vinegar in modest quantities are less likely to trigger histamine intolerance symptoms than the next two forms of vinegar we'll discuss.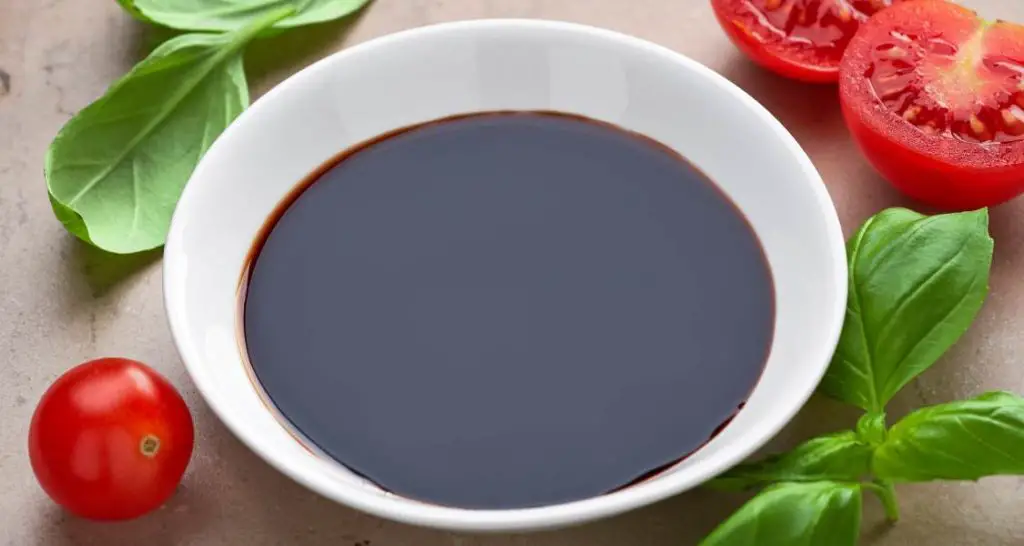 Balsamic Vinegar
Balsamic vinegar is considered a moderate histamine vinegar. Balsamic vinegar is made from grapes, which are naturally high in histamine. Plus, the fermentation process for balsamic vinegar can take years, which leads to higher histamine levels.
One study that analyzed the quantity of biogenic amines in samples of vinegar found moderate quantities of biogenic amines, including histamine, putrescine, and agmatine, in Balsamic vinegar.(3)
Therefore, balsamic vinegar isn't a healthy choice if you have histamine intolerance.
Red Wine Vinegar
Red wine vinegar is another vinegar to avoid if you have histamine intolerance. As the name suggests, red wine vinegar is made from red wine, which is high in histamine.
The fermentation process for red wine vinegar can also take a long time, leading to higher histamine levels.
In fact, red wine vinegar may contain significant amounts of histamine, with concentrations of up to 4000 μg/l.(5)
So, if you're already struggling with histamine intolerance, avoid red wine vinegar. Find out if soy sauce is a high histamine food.
Alternatives to Vinegar If You Have Histamine Intolerance
If you use vinegar in salad dressing, why not toss your salad with a small amount of flavored olive oil instead? You could also mix olive oil with a small amount of apple cider vinegar, since it's lower in histamine than balsamic or red wine vinegar.
Olive oil is low histamine and contains compounds with anti-inflammatory activity.
Conclusion
Is vinegar high histamine? Not all vinegars are equal when it comes to histamine levels.
Apple cider vinegar, rice vinegar, and white vinegar are relatively low histamine vinegars, while balsamic vinegar and red wine vinegar are high histamine vinegars.
Keep in mind that everyone's histamine tolerance levels are different, so what works for one person may not work for another. If you're unsure, start with small amounts of vinegar and see how your body reacts.
When using vinegar in your cooking, be mindful of the other ingredients and check for histamine content. And remember, if you have histamine intolerance, work with a healthcare professional to manage your symptoms and find the best treatment plan for you.
Finding low histamine foods can be a challenge, but it's not impossible.
With a little research and experimentation, you can find foods that work for your body and help manage your histamine intolerance symptoms. And with low histamine vinegars like apple cider vinegar
References:
2023. Www.Deficitdao.Org. https://www.deficitdao.org/wp-content/uploads/2018/12/029-Serum-DAO-Pseudoallergy-in-the-Pediatric-Population.pdf.
"Histamine and tyramine in natural sparkling wine, vermouth, cider, and vinegar☆". 2023. Www.Sciencedirect.Com. https://www.sciencedirect.com/science/article/abs/pii/0889157589900185.
"Characterization of Balsamic Vinegars Using High-Performance Liquid Chromatography and Gas Chromatography". 2023. Www.Mdpi.Com. https://www.mdpi.com/2076-3417/12/18/8946/htm.
"A survey of biogenic amines in vinegars". 2023. Www.Researchgate.Net. https://www.researchgate.net/publication/250922625_A_survey_of_biogenic_amines_in_vinegars.
2023. Www.Imd-berlin.De. https://www.imd-berlin.de/fileadmin/user_upload/patienteninformationen/en/Histamine_Intolerance_EN.pdf.
Lucas L, Russell A, Keast R. Molecular mechanisms of inflammation. Anti-inflammatory benefits of virgin olive oil and the phenolic compound oleocanthal. Curr Pharm Des. 2011;17(8):754-68. doi: 10.2174/138161211795428911. PMID: 21443487.