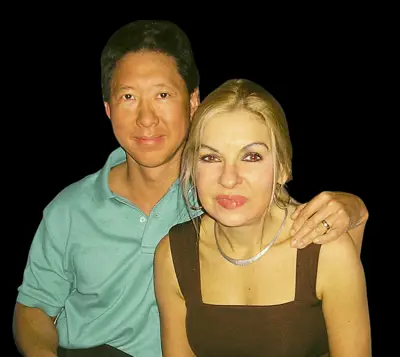 Do you suffer from the symptoms of histamine intolerance? Do you know how to control your symptoms while following a diet that supports your underlying health?
If you're struggling with histamine intolerance, this histamine intolerance blog is for you! It's a frustrating health condition that's underdiagnosed. The good news is that you can control the symptoms through lifestyle changes.
That's the goal of this blog – to help you make lifestyle changes and get answers to your most commonly asked questions and have encountered a number of patients with histamine intolerance and come to understand their struggles.
I'm a family physician who has worked with patients with this condition. My husband, Apollo Leong M.D., will be contributing to the blog as well. He has been in clinical practice for over 30 years where he has encountered a number of patients suffering from histamine intolerance symptoms.
We both believe this condition doesn't get enough attention from the medical community, likely due to a lack of understanding. Fortunately, research in this area is growing, especially overseas in areas like Germany, where I find many of the studies I feature in blog articles.
You'll gain access to new studies, practical tips, and a look at the science behind histamine intolerance, so you can understand it at a deeper level. Knowledge is power when it comes to staying healthy throughout life.
We also believe that diet plays a role in all aspects of health and is important whether you have histamine intolerance or not. That's why we'll include general information about staying healthy too.
We hope the information on the Histamine Doctor blog will help you better understand the condition, its symptoms, and how they relate to diet and lifestyle, so that you can take necessary actions to alleviate these symptoms.
Although we'll cover all aspects of histamine intolerance, the focus, in the beginning will be on low-histamine foods and diet.
About Histamine Doctor: Our Background
Both of us graduated from Virginia Commonwealth University School of Medicine in Richmond, Virginia, and specialized in family practice. I also earned a master's degree (M.S.) in Clinical Pathology from Virginia Commonwealth University.
Unfortunately, you don't get much training in lifestyle and prevention when you're in medical school, and I'm a big believer in minimal medications and lots of lifestyle! The World Health Organization says you can prevent more than 80% of chronic health problems through a healthy lifestyle.
So, you do have some control over your health. We try to keep up with the latest in health prevention, nutrition, and lifestyle by taking continuing medical education courses and reading the latest studies, including ones relating to histamine intolerance.
Lifestyle is wonderful for prevention but can also help with treating certain conditions and that includes histamine intolerance.
I'll be keeping up with the science on histamine intolerance and what seems to help and hurt this condition.
So, stay tuned to our histamine intolerance blog and spread the word if you know others who can benefit.
Check out the blog and join me on Twitter where I share numerous healthy lifestyle tips daily. Welcome aboard! We hope you'll find the blog to be educationally. But, more importantly, we hope it will help you live better with histamine intolerance.
Addendum: Although we provide information about diet for histamine intolerance we can't manage food allergies or diagnose online. So, we urge you to contact your doctor first before changing your diet or trying any new supplements.
The symptoms of histamine intolerance are common to other medical conditionss, so it's important to know what you're dealing with, so you can get the best care possible.
Here's hoping